How much is a good amount to buyback?
Should a buyback be performed privately before publicly announcing to avoid MEV or front-running?
Currently we can only buy back around $500k on uniswap and binance which will move the price around 10%…
If we want to buy $1m it will move it around 30% (due to low liquidity on CEXs)…
Maybe it's better to buy 10% in one go and then buy more in small bursts?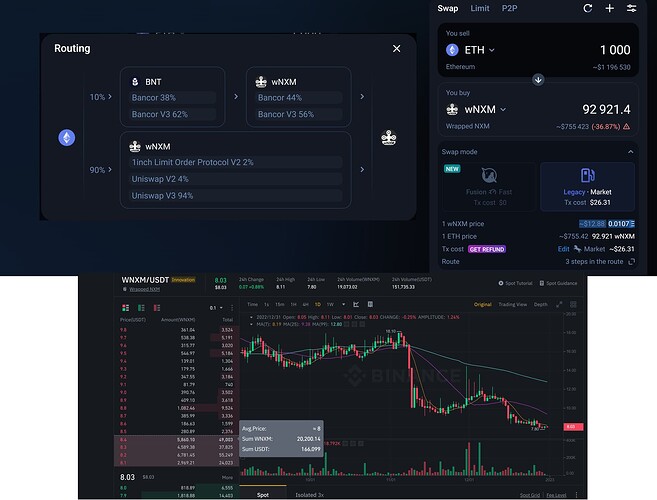 Reasons for buyback are:
The price is often 75% from spot value…
If the MCR changes we could use it to convert back to ETH…
or to sell it back to customers at a later date at a higher price…
Thoughts?